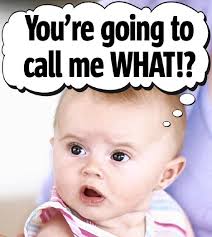 Selecting names for characters is as much fun as naming a baby! Everyone's name has significance and meaning.  Parents usually choose their children's names for very strong reasons.  Even naming a pet takes serious consideration.  As an author, I really enjoy naming my characters. Here are some of the stories behind several names from the Annie Crow Knoll series.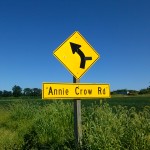 My heroine's first name came quickly and easily.  The crow part arrived later after I'd been working on the first book.  I noticed a road sign for Annie Crow Road when my husband Gary and I were driving to Rock Hall on the Eastern Shore where the series takes place.  That's when I realized Annie would have a pet crow and her nick name would be Annie Crow. I love birds, and there are many birds to enjoy on the Chesapeake, so why not make one an actual character.  Why the name Oliver for Annie's crow?  She said he looked like an Oliver when she discovered him as a helpless chick on the beach.
Finding the name for Annie's best friend took a while.  I wanted it to conjure up feelings and connotations that were different from the ones attached to the name Annie.  Kate or Jill seemed too similar.  I also wanted it to sound right when I said the two names together.  Eventually, I thought of my Aunt Grace.  Grace!  I loved the sound of Annie and Grace when I said them together.  Grace is more "girly" but still felt very independent and strong. They'd be two girls with a lot in common but with significant differences, too.  They'd complement one another.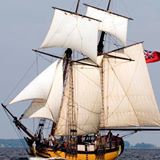 My favorite name story goes with Packard Marlboro.  Several years ago, Gary was a core volunteer on the building of Sultana, a reproduction of a 1768 Boston-built schooner that once patrolled the colonial waters enforcing Tea Taxes. The summer after she was launched in 2001, I worked part-time for Sultana Projects in their office in Chestertown, MD near the cottage we rent on the Chesapeake Bay.  One of my jobs was to read and answer mail received from folks who had enjoyed their experience sailing on Sultana.  One enthusiastic woman wrote that her trip on the schooner reminded her of her great-grandfather Marlboro Packard, who had been a shipwright. The name really hit me, and I wrote it in a notebook because I knew I'd used it somewhere down the line. At that time, I had only just begun writing rough scenes taking place in a cottage community on the bay, and had no inkling of who might be living next door. Later when the character of the waterman/artist neighbor came to me, I knew his name was the one from that woman's letter.  I did flip it to Packard Marlboro because Packard seemed like a better first name for my character.
Annie's parents Luke and Liz (Elizabeth) evolved from my love of alliteration.  (My husband and I are Gary and Gail or the G's as one side of the family calls us.)  The last name Atkinson used alliteration again with Annie Atkinson.  Although I suppose most people don't even remember Annie's family name once she becomes Annie Crow as a child and later Annie Bidwell when she marries. I found the name Bidwell on a tombstone outside Still Pond, another small town on the Eastern Shore.
Once I had Elizabeth (Annie's mom Liz) and Annie, it seemed appropriate that Grace would name her daughter Beth Ann after these two significant women in her life.  When it comes to names I'm now finding as I write the third book, Annie Crow Knoll: Moonrise, Nate and June name their daughter Bethany, in honor of their dear friend Beth Ann.  But Bethany will have the nickname of Breezy.  You'll find out why when the book is released.  I love secrets! Breezy (Bethany) Bidwell.  There goes the alliteration again.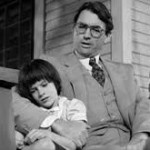 Also in Moonrise, there will be an Atticus.  He is the son of Ivy Green, the little girl Nate rescues in the beginning of Annie Crow Knoll: Sunset. She reappears as his nurse at the end of that novel; at which time, she and her husband are expecting their first child, whom they name for the father from To Kill a Mockingbird.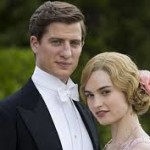 Since Atticus Finch is also one of my most beloved literary characters, I was pleased when watching Season Five of Downton Abbey to find that Julian Fellowes named Rose's beau Atticus Aldridge.  Alliteration! What more could I ask for?
So I'd love to hear about some of your favorite character names from literature, plays, films and television. Or the inspiration for some of the character names in stories and books you've written. Please share in the comments. Thanks!
To learn about special promotions offered to my readers, sign up for my newsletter here!