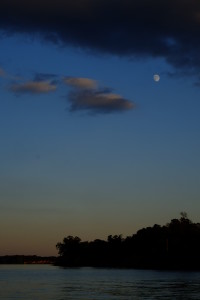 I've been working on the second draft of Annie Crow Knoll: Moonrise.  It's the third book in the series. The best way for me to describe my process with a second draft is it's like a large jigsaw puzzle. I have all the outside edges done, and I'm filling in the middle. It's a great feeling to have the beginning, middle, and end of the plot. All of the characters have usually arrived by the end of the first draft, too.
Although in Sunset, I did have the surprise appearance (or reappearance) of the little girl Nate rescues from the bullies in the first chapter. She is his nurse when he ends up in the hospital toward the end of the novel. I had the character of the nurse in every draft, but it wasn't until the eleventh hour that I found out she was Ivy Green grown up. What a joyful discovery! And she is expecting! The child she is carrying in Sunset has become a main character in Moonrise. I love it when my characters let me know what's going to happen. It's too much fun!
I received the initial image for Moonrise a few years ago while cycling around Kent County, Maryland. I had to file it away until last autumn when I published Sunset and could begin Moonrise. The area in Kent County between Betterton and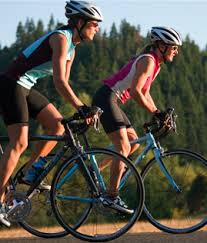 Chestertown is beautiful for biking. You'll pass beaches on the bay, fields of corn and soybeans, wooded areas where you might spot a fox or deer, historic neighborhoods, and artists' studios. There are also a few serious hills for a good workout. From this, I got the idea that Annie's granddaughter was a professional cyclist. Eventually I found out why she was training near Annie Crow Knoll, and that she had a sister who is also a cyclist. I'm always amazed how character ideas are birthed.
During the second draft, I'm also double and triple checking my research. This time it's on professional cycling, physical injuries, police business, and adoption.  I have some generous people helping me with these topics, and I will be thanking them from the bottom of my heart in the acknowledgements.
Some of my readers have been quite vocal about having to wait for the third book. It makes me happy that they are chomping at the bit. It's going to be a while longer. There will be more drafts, editing and rewriting. I want to give everyone the best story possible. Hang in there. I keep plugging away at it.
In the meantime, I have two giveaways happening on Goodreads! I'm giving away two signed copies of Annie Crow Knoll: Sunrise and two signed copies of Annie Crow Knoll: Sunset. The giveaways begin on May 6th and run until midnight on May 9th. Be sure to use the links in the sidebar to the right of this blog and enter! Tell your friends! Thanks!
To hear about special promotions offered to my readers, sign up for my newsletter here!